1959 TR3
Sold
3/19/06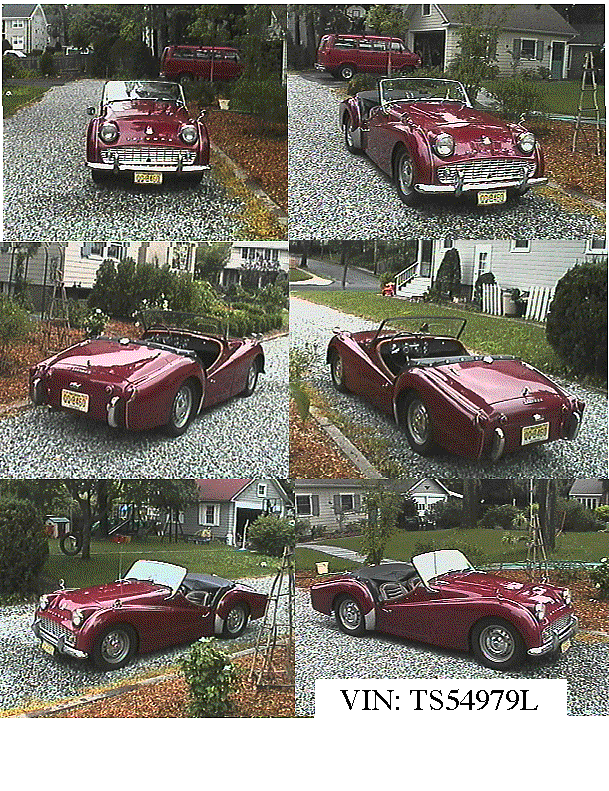 A Bit of History
My first TR was a white 1961 TR3, with a hardtop. I drove this car from 1965 until 1976 when my father "totaled" it, or so I thought. The car sat on cinder blocks for 6 years until I encouraged my father to "get over it" and sell it. A guy from Long Island bought it for $400. That day I found out that the car could have been restored! Too late!
For the next 20 years I searched for a replacement, finally finding a 1959 burgundy colored TR in central New Jersey. I told the owner that if he could drive it the 60 miles north to my house I?d buy it. He did and I bought it. Serial#TS54979L. According to the P.O. the car was used in a XXX film, I have yet to see the film, nor do I know the name of it.
New Jersey Triumph Association
"A Touch of England"
Second in Class 1996-1997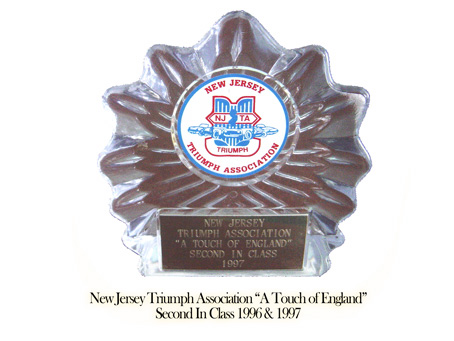 The "Ultimate" suction cup bike rack set up on the trunk of my original 1961 TR3. Note the aerodynamic styling and neatly stacked Raleigh Record on top of the Raleigh Grand Prix. This set up was purchased at Cycle Sport, Park Ridge, NJ around 1970.
Click here to check it out!
Click here to see me:
"Driving in my car
Smoking my cigar
The only time I'm happy
S'when I play my guitar!"
CREAM
Click this link to view the specifications for the Triumph TR3. or by going to:
Click this link to view the F.A.Q. about my 1959 TR3 or by going to:
https://fantasypuppettheater.com/TRfaq.html

For further information please email Marshall Katzman

Back To British Cars and British Rock
Webpage Designed By
Marshall D. Katzman
Ridgewood, NJ 07450
201-621-1146
Updated On
April 26, 2021
© 2021 • fantasypuppettheater.com