thru-hiker
April 30, 2006 1:13:00 PM EDT
Yesterday i walked in the woods. I have been walking in the woods for a good amount of time now and yesterday i decided to think of different ways to measure the distance i had traveled, not surprisingly i was able to come up with a bunch of different ways, so here it goes: two shelters, 3 road crossings, 1 stream, 2 springs, 4 gaps, 3 day hikers, two people that said "you must be one of those thru-hikers", over 2500 calories(not counting the things that weren't possible to calculate: one 12 inch chicken parm sub, a bowl of garlic knots, a house salad and an order of french fries), two different states(tennessee and virginia), one bowel movement and 22.3 miles. all of those things led up to my eventual completion of my third state, tennessee, and landed me in damascus, virginia. it has taken me a much longer time than expect to go from hot springs, where i wrote you last, to damascus because of a couple of unfortunate hold ups. On easter sunday i rolled into erwin, tn, finding easter eggs all along the trail. Miss janet, who runs a hostel in erwin, was having a big easter feast for all of the hikers, to which about 40 hikers showed up for, and i did a spectacular job of eating just about everything that was thrown in front of me. I stayed at miss janets house that evening and came down with the hiker bug of '06 which took me off the trail for 3 days and caused me to only hike 10 miles over a span of 5 days. trying to make up lost miles i went out and hiked a 22 mile day to the beautiful overmountain shelter, thanks for the recommendation nate, i gave you a hoot and a holla in the register, which is big red barn that has been converted into a shelter. the next day i rolled out of the shelter and the long break from the trail combined with the 22 mile day caught up with me with a wonderful case of shin splints, and on the advice of miss adra cooper i decided to get off the trail. again i found myself sitting in a hostel and watching the days go by, which gets extremely boring after a while and makes it hard to motivate yourself to hike when the time comes around. I spent two days off the trail with the shin splints and over the past two weeks have accumulated 5 unexpected zero days in the last two weeks. I am now in damascus taking yet another zero because i need to wait for the post office to open tomorrow, as it is closed on sunday, funny isn't it, and i still have a slight pain in my shin. I think that i am going to be spending as much time in damascus as is needed for my shin to completely heal so that i won't have to hike slower than i can as well as find myself off the trail permanently from the injury getting out of hand. Hopefully i will be back to trail soon.
ice on the leg and stomach full
dan katzman
April 24, 2006 11:43:04 AM EDT
just to add some confusion, i have decided to take a zero because my shins are still hurting and people claim that the only way for them to get better is rest and if you walk on them they only get worse, someone said possibly a stress fracture. anyways, i should be slack packing the 23 tomorow
dan
April 20, 2006 11:21:13 AM EDT
i am heading out of erwin today. i am only going to do 4 miles to the first shelter. i am glad to be leaving this town.
dan
April 11, 2006 12:47:06 PM EDT
Hello again!

So i have just completed my third full week on the trail and about 270 some miles, and things are just wonderful. I just came out of the smokies which was a great treat, wonderful views and pretty easy walking at high elevation. I jumped into gatlinburg, tn, which i believe is the root of all evil, in the middle of my stroll through the smokies for some all you can eat and came out completely baffled by the place. It is an entire town filled with all of the bullshit side games and events that you would find at an amusement park but it lacks any actual rides, im not counting the chair lift as a ride. Anyways i don't recommend visiting unless you are dying for that perfect airbrushed t-shirt or some lackluster fudge. I came out of the smokies planning on staying at a little hostel called standing bear farm and when i arrived i was informed that the group was heading to a mexican restaurant to eat drink and listen to live bluegrass. Interested by the mexican and bluegrass combination i joined the group and wasn't disappointed by my decision. The food was great and it was wonderful to hear and see music. While at the restaurant some of the folks mentioned that they were going to continue hiking on that evening in hopes of making it to the next campsite, about a 2 miles uphill climb, this sounded like a great idea to me, and i was the sober one. So around 11pm i started leading 5 others up the trail in the dark with thunder and lightening looming in the distance. it wasn't long before the rain started falling and thus began my first hike in the rain. we arrived at the campsite in surprisingly good time, considering the weather and the condition of the others, and set camp up and hit the hay. I woke up to find that i had slept on some of the biggest tree roots i had ever seen but nonetheless had slept extremely well. the rain continued the entire next day and was extremely disappointed to arrive at the next shelter to find a boy scout troop already occupying it. i pitched my waterlogged tent and was disappointed when i woke up the next morning to find out that the temperature had dropped below freezing and would have to wait to defrost my tent before moving on. It was a thrilling few days. Yesterday morning i walked three miles, what we trail folk like to call a "near O" into hot springs, nc and up to the sunnybank inn where matt mcguire has been working for about a month or so. it was really great to see him and we talked and threw the disc around during the afternoon. i then went to the natural hot springs with a bunch of hikers and enjoyed the warm mineral water on my muscles. i finished the day off by walking with matt, sarah kate and another member of the sunnybank staff, up to the water tower to watch the sun set. i am still in hot springs today taking my first day of rest, a "zero" day, and running some errands and just trying to relax. things are wonderful and i am having a blast. hope all is well with yall and i hope to hear from you soon.

dan katzman
March 26, 2006 7:25:36 AM EST
hello everyone,
just thought i would check in from haiwassee georgia. I have completed about 65 miles of the a.t. plus an addition 8 and will be leaving georgia today and entering the good old state of north carolina. so far the hiking has been wonderful and has consisted of snow, rain, wind and sun. the snow is beautiful up on the peeks of the mountains and luckily it has only rained during the night. the wind is the only thing that bothers me because it drops the already cold tempature. i have been staying in very crowded shelters and been tenting on other nights. i have found some other folks that need to finish by the same time i do, which is nice since most people won't be finishing until late august or september. last night me and three kids, crazy, arm sleeve and good friend went to an all you can eat buffet and had a grand old time stuffing ourselves. i have just finished round one on the continental breakfast here at the holiday inn express and plan on going back for another before hitting the road. the best way of getting in contact with me is via snail mail, and would prefer that to email, as i dont know how often i will find the internet check this out http://homepage.mac.com/dkatzman/A.T./Personal89.html plus my dad is updating his site whenever i call with information about where i am, link is on my site. hope all is well.

love
dan


"super size"


p.s.
i just threw this list of people together off the top of my head, and with the help of the ultimate email list, so if anyone you know didn't get this who would like too just have them email me and tell me. same goes if you wish not to know about my travels, i will try for monthly updates.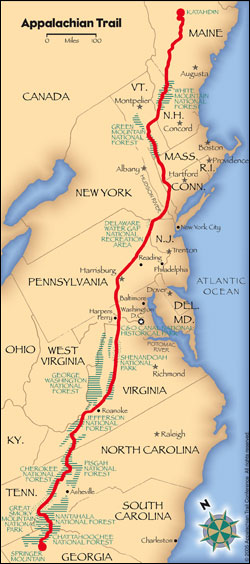 Last update: Tuesday, April 27, 2021 8:09 AM
Webpage Designed By
Marshall D. Katzman
Ridgewood, NJ 07450
201-621-1146
Updated On April 25, 2021
© 2021 • fantasypuppettheater.com